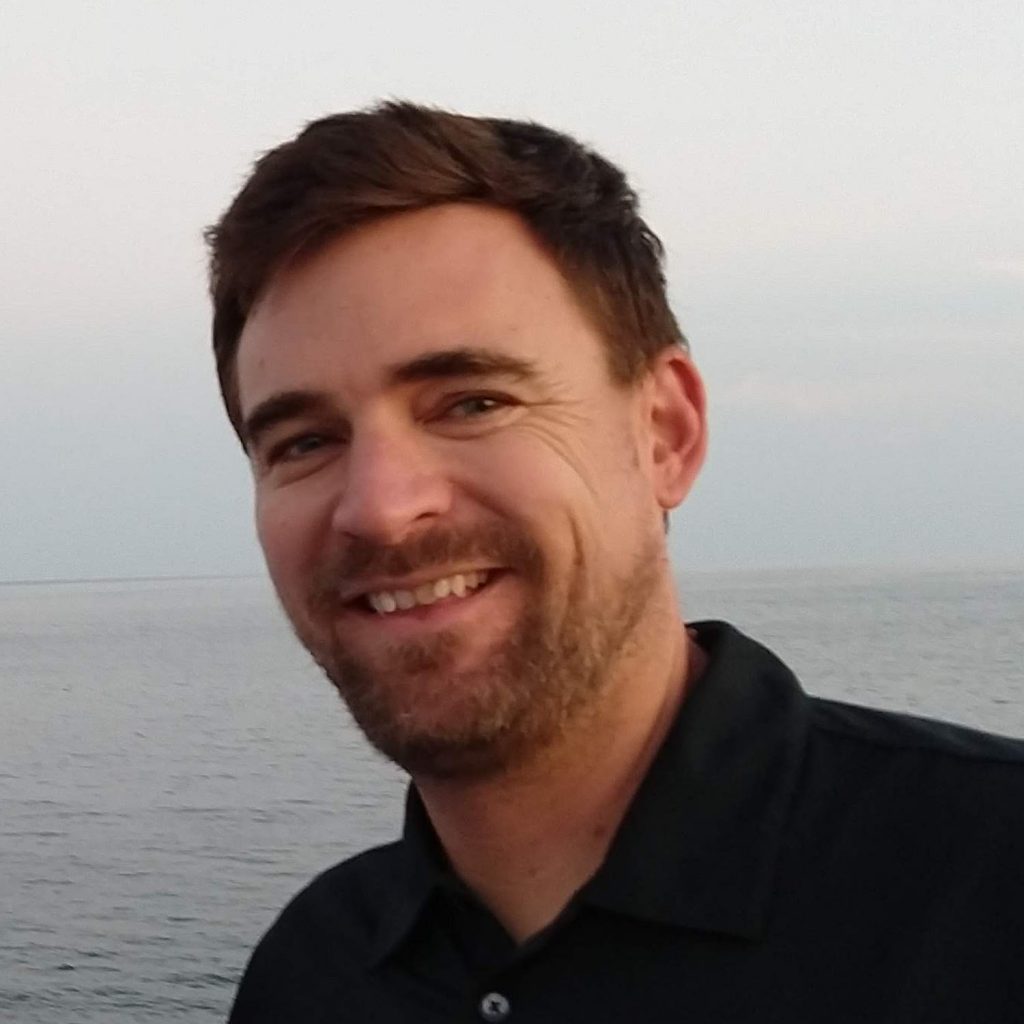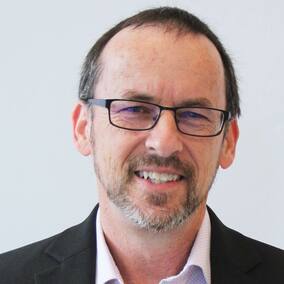 Our Story
John and Chris discovered the power of creating learning environments. They leveraged Minecraft in their classrooms and found it to be a hidden path to accomplishing education goals. They hung their hats as teachers and became co-learners with their students.
Minecrafter Camp started in 2012 as a 'no-profit' program designed to reveal the power of learning through games. In 2017 Minecrafter Camp became Woven Learning and Technology 501c3 a non-profit organization. 
Our Leadership
Together we are Crafting the Future.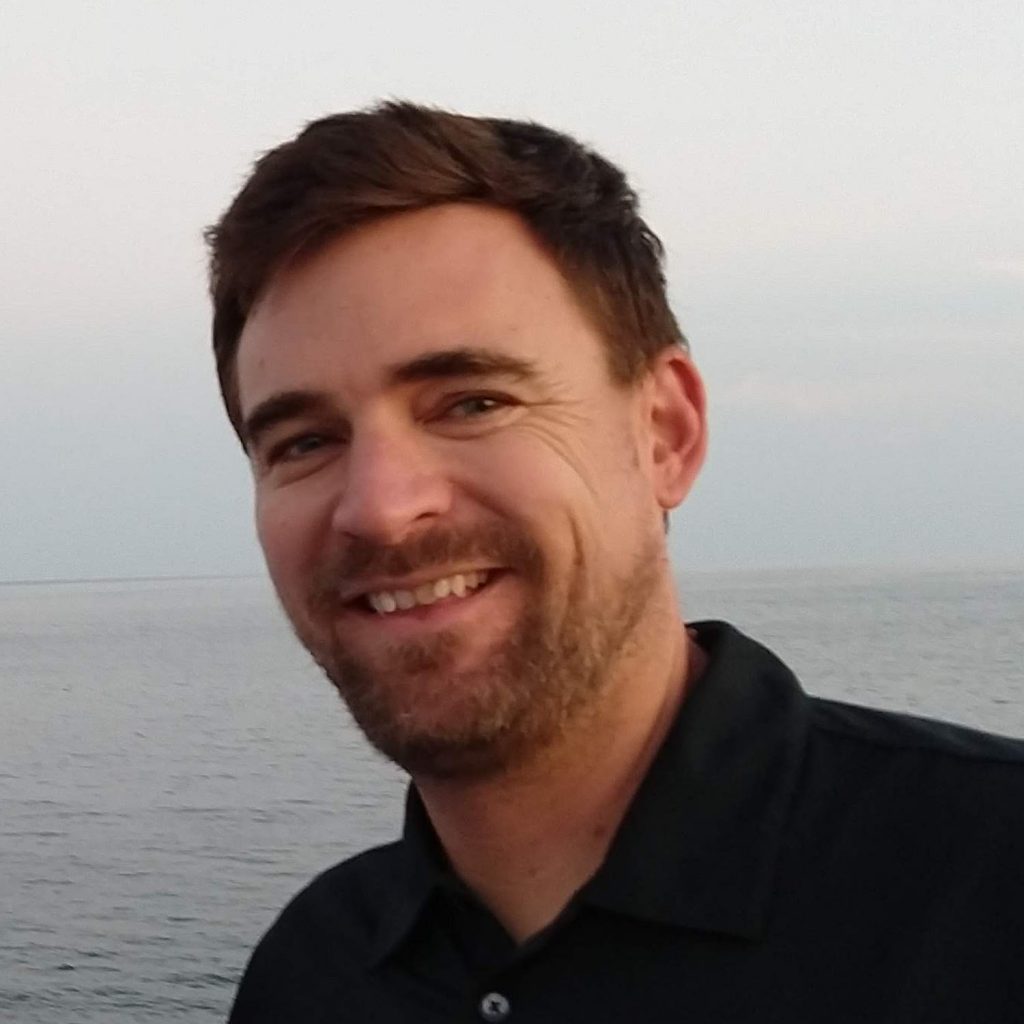 Executive Director / President
​Chris@wovenlearning.org
​805.863.2381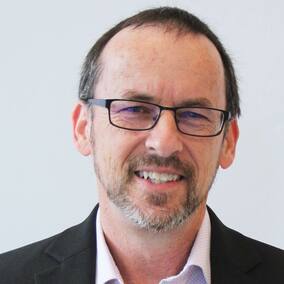 Director / Secretary
​John@wovenlearning.org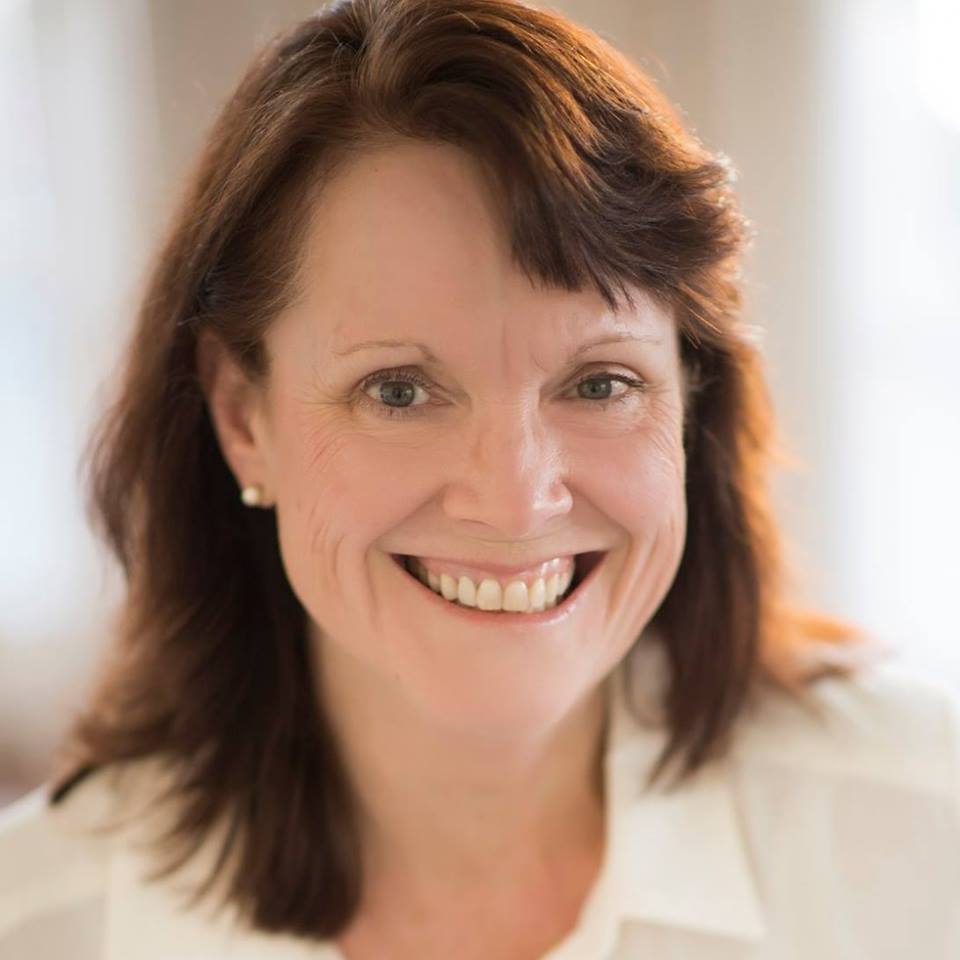 Director
Debbie@wovenlearning.org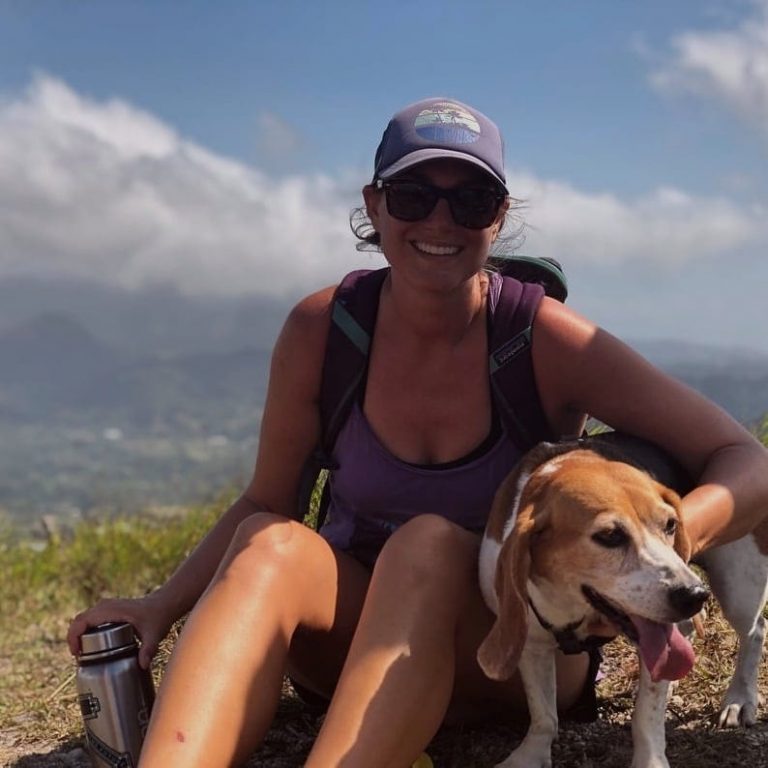 Operations Manager / Treasurer
Annie@wovenlearning.org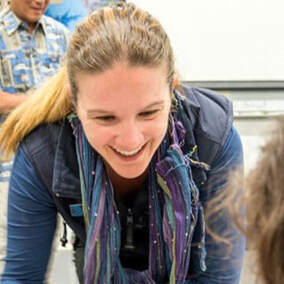 Director
Stefanie@wovenlearning.org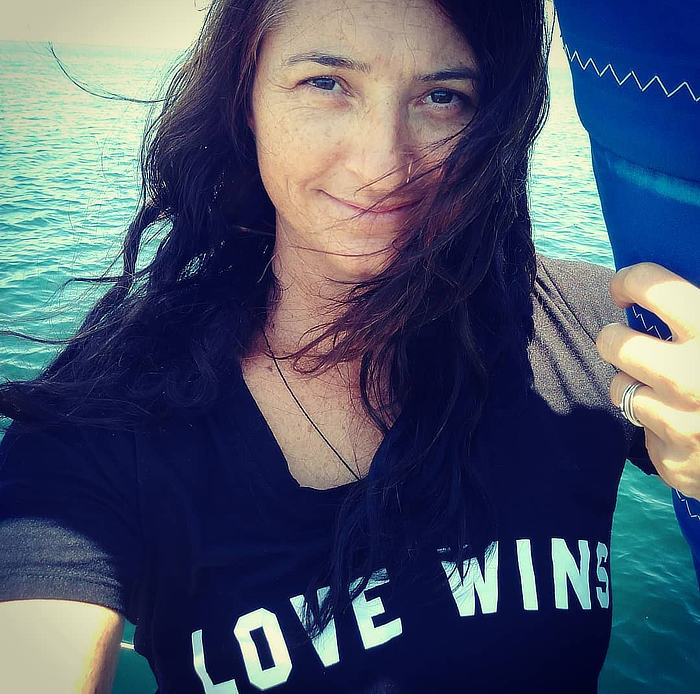 Director
Vikki@wovenlearning.org


Our Instructors & Instructor Assistants (IA)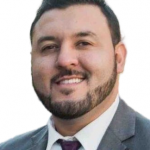 Alvaro currently serves as a 21st Century learning specialist at Compton Unified. He oversees 21st Century STEAM Innovation Labs, FIRST LEGO Robotics Programs, the growing Middle School & High School Compton Unified Esports League (CUEL), STEAM events, and is a leader in supporting teachers in 21st Century teaching and learning. He was awarded the Compton Unified Teacher of the Year Award for the 2020-2021 school year for his leadership in distance/remote teaching and innovation. Alvaro is an agent of change and is committed to supporting the local communities he grew up in through social justice and equitable practices.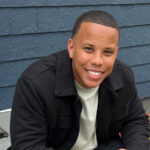 Angel Silverio has been a math teacher for 5 years. He loves project based learning and teaching the significance of Math in the real world. He is always looking for new adventures, which this summer Angel is excited to work with students on STEM projects.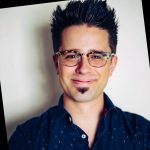 Anthony Carlson

Instructor
Anthony loves the creative process and he actively seeks creative opportunities and solutions to problems using various tools and mediums. He currently teaches game development courses at the high school level and Anthony enjoys making music, reading, and thinking about interesting ideas in hi spare time.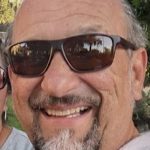 Augustine Garcia
Instructor
Augustine is so fortunate to have been a teacher for 26 years now. He has a variety of experience in different grade levels and in many subjects.  Currently, he has the pleasure of playing & discovering Computer Science with his middle school students.  Drone piloting, surfing, and video games development are his hobbies.  He is a husband, father, brother, and friend who is a maker through and through.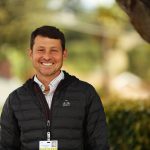 Bernardo Salcido

Instructor
No stranger to education, Bernardo has worked as a Science teacher and principal at the high school and middle school levels. Next year marks year 20 and his new role as elementary principal of a dual language immersion school. When not chasing his passion for helping students succeed, he enjoys family time with his wife and two kids and catching waves in the Pacific Ocean.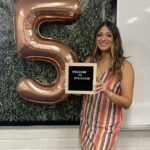 Brenda is currently a 5th grade teacher at ABC Unified School District. She has a multiple subject teaching credential from CSULB and a masters degree in Educational Technology from CSUF. Brenda serves as her school site's Teacher Tech Leader and is always looking forward to learning something new. In her spare time she enjoys cooking creative vegan meals, playing with her puppy Juno, and going to Disneyland.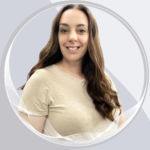 Brittany Zimpfer
Instructor
Brittany Zimpfer is a passionate STEAM educator from Iowa Falls, IA. She graduated from Buena Vista University in 2018 with a degree in education. With five years of teaching experience under her belt, Brittany has become a respected member of the education community. Her favorite subject to teach is STEM, and she loves to engage her students in coding and design challenges. Brittany is known for her creativity, dedication, and love for helping students reach their full potential. Outside of work, Brittany enjoys exploring the outdoors and spending time with family and friends.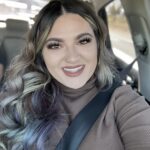 Caley Trujillo is 24 years old and am going into my 3rd year of teaching. I have taught 3rd grade, 4th grade, and will be teaching 1st grade next year. I have my Bachelor's in Liberal Studies and my Master's in education. I love deepening my understanding of the education field and love working hard to become the best teacher I can be for all of my students.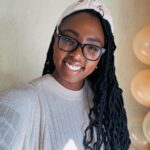 Consuelo Richards
Instructor
Consuelo Richards is an enthusiastic and experienced elementary teacher with a passion for math and science. She was born and raised in Southern California, and loves spending time with her family playing games, traveling, or finding new food hotspots. She earned her Bachelor's degree in Psychology at Cal State San Bernardino, and credential and Master's in Education at Cal Baptist University, demonstrating her commitment to impacting the minds and opportunities of youth in her community. Her teaching philosophy is built on the concept that all students, with all backgrounds are capable, and teaching through engagement, inquiry, and interest will drive all students towards success.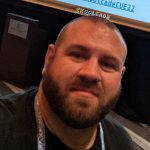 David is a 5th Grade Teacher at Rio Plaza School in Oxnard, CA. He has been teaching for ten years. While teaching, David enjoys incorporating STEAM and STEM practices into his daily work. Eight years ago, he started having weekly STEAM Friday in his classroom. Each week students are challenged to engineer something or solve a problem using different materials and constraints. In school and at home, David considers himself a Maker and enjoys 3D printing, coding, CNC work, and 3D CAD design. While teaching at Rio del Norte and Rio del Sol, they started a Student News Program. In class, he incorporates Media into many aspects of learning. David is also the founding member of the Rio Film Festival and the founding of Skoolcade, the only Ventura County Video Game Creation Competition. They have been holding Skoolcade for over five years.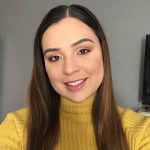 Denise is born and raised in the Bay Area. Denise is a graduate of the University of California Riverside in which she earned a bachelor's degree in Biology. She was previously the director of a tutoring program that provided students Kindergarten though college free tutoring and technology support in either Spanish or English. She has a single subject teaching credential  in Biology from California State University East Bay. She has continued her enrollment and is in progress of completing her Master's Degree in Educational Technology. Some of Denise's hobbies include building Lego, baking, and taking her dog on walks.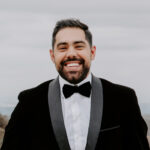 Edgar Cobian is a Physics teacher in the Riverside Unified School District, proudly calling Ramona High School his home! Prior to being a high school teacher, Edgar received his B.S. degree from the University of California, Riverside in Chemical Engineering before finding his passion for teaching and receiving his M.S. degree in Education from California Baptist University. Edgar also coaches Cross Country, Track and Field, and the Robotics Team at Ramona. His hobbies include running, hiking, traveling, and baking.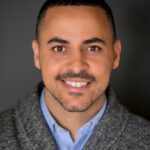 Eric Cross is a 7th grade science/technology teacher for Albert Einstein Academies, International Baccalaureate schools. He is also Adjunct Professor of Learning and Technology at the University of San Diego and a Google Certified Innovator. Eric earned a B.S. from Azusa Pacific University and M.Ed from the University of San Diego. By building relationships with students, colleagues, and the community, he has become an empowered leader in and out of the classroom. Through meaningful learning experiences centered around student agency, STEM has become accessible to students through highly engaging lesson design, thoughtful integration of digital tools, and culturally responsive pedagogy. His passion is inspiring students and teachers to be audacious learners, leaders, and changemakers.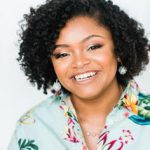 Erique Berry serves as a STEM program coordinator in higher education with over ten years of STEM education experience. Erique is a graduate of North Carolina Agricultural & Technical State University- the largest producer of minority engineers in the United States- earning a bachelor's degree in Applied Mathematics with a focus in Economics. Erique is devoted to the community around her by continually advocating for equity in education. In her spare time, she enjoys cooking and food photography.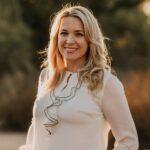 Gabrielle Henderson
Instructor
Gabrielle Henderson is an experienced educator with a passion for personalized learning and integrating technology in the classroom. With a Master of Arts in Teaching and a background in Sociology, I bring a strong academic foundation to my teaching practice. I embrace innovative educational technologies and I have designed and delivered over 100 instructional technology trainings, empowering educators and enhancing student learning. I prioritize individualized instruction, collaborating with students, administrators, and parents to support student success.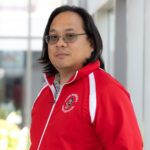 Garvin Yeung is a veteran teacher with Cleveland Metropolitan School District for 16 years.  He has taught the whole gamut of topics for grades 9-12.  He is currently teaching Project Lead the Way Engineering courses at John Marshall School of Engineering.  In his spare time he enjoys exploring the field of 3d printing and making things with at school and at home.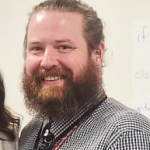 James (Jim) Chandley
Instructor
I am a proud father, husband, and teacher. I'm passionate about bringing Computer Science education to all students. My goal is to make sure students know that EVERYONE can learn Computer Science and everyone who learns Computer Science doesn't have to become a programmer. No matter what you want to do in life, I want to teach you the problem solving skills that make Computer Science a necessity for all people.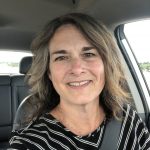 Janet Brownell is an Educational Technology Coach and Google Certified Trainer with the Butte County Office of Education. Prior to this position, she spent 20 years teaching high-school chemistry, physics, and engineering where she infused her classroom with technology in order to make the learning environment relevant, inclusive, and engaging.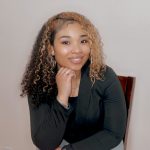 Jaspir Bonner
Lead Instructor
Jaspir Bonner is currently a doctoral student at the University of Southern California (USC) School of Pharmacy and Pharmaceutial Sciences. She also earned a Master of Science degree in Global Medicine from USC. She completed her undergraduate studies at California State University, Los Angeles, earning a Bachelor of Science degree in Biochemistry. Jaspir has been a STEM tutor for six years, teaching core subjects such as, biology, chemistry, anatomy and physiology, organic chemistry, and calculus to both high school and college students. Additionally, she is an art enthusiast and personal trainer. When she is not being a fitness buff, she spends her remaining free time painting, creating digital art pieces, crocheting, sewing, and designing 3-D content.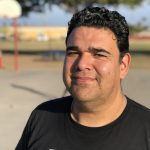 Jesus Huerta is a 6th grade teacher for Calexico Unified School District, proudly representing the Kennedy Gardens elementary Eagles! He is currently in his 7th year of teaching and throughout his career he has always believed that technology is for all and not exclusionary. This is the reason that during the pandemic, when given the opportunity, he pushed what is the norm for learning at home. Jesus is a Google Certified Educator level 2, Leroy Finkel Fellow, past CUE STEAMpunk playground coordinator, and also coordinator for the Leroy Finkel Fellowship. Jesus has many passions when it comes to teaching and blending technology, but his main one is 3D printing. Currently, his students are designing assistive technology tools that can be shared with anyone in need and has access to a 3D printer. His hope is to ignite their passion now so that they can start the path towards a career that is fulfilling and meaningful.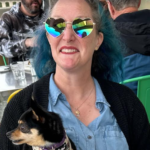 Jill Moniz is a classroom teacher at heart, with 15 years experience teaching at the elementary level. She has a biology degree from Humboldt State and a master's in Educational Leadership, all of which have served her well in multiple roles at her school, where she began student teaching in 2008 and has spent her entire career so far. In addition, the combination of science and education training in her background provided her with the opportunity to teach Zoo Camp at San Francisco Zoo for eleven very rewarding summers. Currently, Jill is embarking on a journey of teaching science at the elementary level, and is very excited to teach and learn along with the Woven Learning team!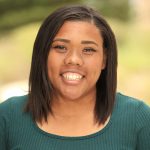 Judah Young is a proud first generation woman from Inglewood, California. She received her bachelors degree in Environmental studies with a concentration in Environmental Education, a minor in Pre-Law, and a Secondary Science Teaching Credential from California State University, Monterey Bay. She currently teaches 7th grade science. Ms. Young is passionate about the environment and loves to spend time in the ocean or with her puppy, Lucy.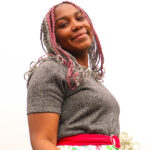 Karina Cunningham
Instructional Assistant
Karina Cunningham works as a volunteer instructor for the Berkeley Community Resources for Science programs, and has peer mentored students for 2 years. She is currently a PhD student in plant biology at UC Berkeley. She received her undergraduate degree in biology at The University of Tulsa. Karina is passionate about providing equitable and accessible STEM opportunities, mentorship and education to under represented youth. She ultimately hopes to combine her scientific research with public outreach and communication to uplift future generations.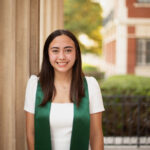 Kea Bekkedahl is a former middle school math teacher and current graduate student at Brown University studying Urban Education Policy. She is originally from Wasilla, AK and spent her undergraduate years studying economics and history at Baylor University in Waco, TX. She is excited to focus on a new content area this summer! In her free time, Kea likes to go to the beach, knit, and try new recipes.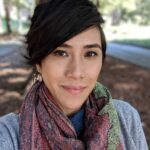 Krystle Simon (she/they) is a Bay Area native and proud daughter of Filipino immigrants. The heart of Krystle's work lies in classroom engagement and developing long-lasting mentorships with her students. In her free time, she's either rock climbing outdoors or at home with her partner, taking care of their two beautiful bunnies. Krystle cares deeply about her community, engaging and organizing in areas that align with her values.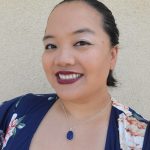 Laura Chua has been teaching middle school science and technology and coaching volleyball for 10 years in the district that she grew up in.  She left the community to get her Bachelor's Degree in Forensic Science from Chaminade University of Honolulu. Following that she returned to California and attended CSUCI to obtain her teaching credential. She strives to be a role model for students, reminding them that she was once in their shoes and that they can be successful. In her free time she enjoys video games, audiobooks, crocheting, and nature walks.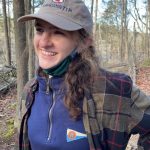 Laura is a teacher in the Providence Public School District the past 2 years, teaching Biology and Anatomy to high school students. When she is not teaching, she loves to be outdoors and explore New England!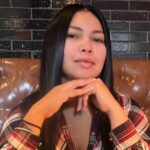 Lucy Mercado has been an educator in Providence for 10 years. She is always looking for a new challenge and ways to be a lifelong learner. Lucy loves working with students and supporting their learning. She looks forward to a summer full of collaborative opportunities.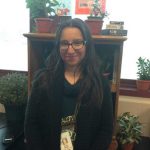 Mary has been a dedicated urban high school science educator for a decade and has spent the last year teaching at John Marshall School of Engineering in the Cleveland Metropolitan School District. She is highly dedicated to fostering a sense of wonder and creativity in her students and making her science instruction as engaging, hands-on, and authentic as possible. Her instruction integrates the inquiry and innovative design approaches that are at the core of meaningful STEM learning for young learners.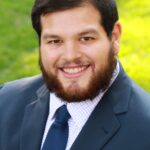 Matthew Malance
Instructor
Matthew was born in Oakland, and spent his whole upbringing in the East Bay Area. He graduated from Fresno State University with a double-major in history and communications. Matthew loves building curriculum that focuses on media literacy, social empathy, and critical thinking. When he is not in the classroom, he enjoys curating Spotify playlists, rooting for his favorite sports teams and athletes, playing Mario Kart with his partner, and hitting the open road. Matthew is an avid traveler, and has been to all fifty U.S. states.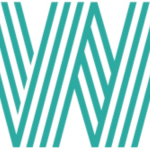 Mia Gittlen is a middle school teacher librarian and tech teacher leader. She has over 15 years of experience in education which includes teaching in middle and high schools as well as working as an instructional technology teacher on special assignment. She is an Apple Teacher, Google Certified Educator, KQED Media Literacy Innovator, Microsoft Innovative Educator Expert, and Minecraft Certified Educator. Mia also serves as vice president of East Bay CUE, co-chair of CUE's Equity and Access Learning Network, and is a member of the California School Library Association's Leadership for Diversity Committee.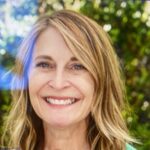 Nancy Flocchini Stenzler is currently a middle school science teacher and teacher coach.  Nancy's entire career path has included a variety of STEM experiences including being a Formulations Chemist, Pharmaceutical Sales Training Coach, Next Generation Science Standards (NGSS) Project Consultant, and STEM educator. Nancy has a degree in Biological Sciences, a Masters in Education School Leadership, a single subject teaching credential specializing in Biology, and an administrative credential.  In her free time, Nancy hikes, does hot yoga, plays Pickleball and explores nature. Nancy speaks both English and Italian.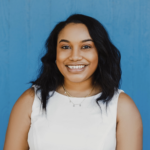 Paige is an elementary school teacher with a B.S. in Elementary Education, a concentration in Multidisciplinary Studies, and a M.S. in Educational Technology. She holds a Multiple Subject Teaching Credential and a California English Learner Authorization. Paige is certified to teach Gifted and Talented Education and a Google Level 1 Certified Educator. Paige has taught 5th grade for 6 years and in her spare time, she loves to travel and play sports.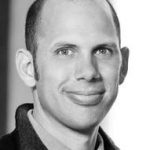 Ramsey Musallam
Curriculum Writer
Ramsey Musallam is a secondary science instructor at Sonoma Academy in Santa Rosa, California. Ramsey has also has served as an adjunct professor of education at the University of San Francisco and Touro University in the San Francisco Bay Area. Prior to his role as a science instructor at Sonoma Academy, Ramsey served as a Science Instructor and Director of Inquiry and Innovation at Sacred Heart Cathedral in downtown San Francisco for 15 years. In addition his role as a science teacher, Ramsey runs invention workshops for elementary and middle school students in the greater Bay Area.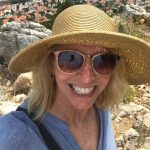 Renée has recently retired after teaching for over 29 years! A kid at heart, Renée enjoyed teaching 4th grade-8th grade Gifted and Talented Education programs, 4th, 5th, and 6th grade General Education classes, and for the last eight years, a TK-8th grade S.T.E.A.M. program that served over 800 students. Renée has been selected by her peers as Teacher of the Year three times, has served as Kern County Teacher of the Year 2016, Kern CUE Teacher of the Year 2019, and is a Golden Apple award recipient. In addition, she has a Masters of Education in Educational Leadership and is certified as an Apple and Google Level I educator. Renée is a Maker through and through and has assisted many classrooms, schools, and districts in implementing S.T.E.A.M, S.T.E.M., Makerspace, and Genius Hour programs. Renée enjoys camping, gardening, arts and crafts, of course, as well as traveling the world, having visited Egypt, Morocco, Ireland, France, and Spain, to name a few.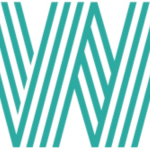 Rich Ireland
Lead Instructor
Rich is presently a STEM / Resource Teacher at Crescent Elementary School in the Orange Unified School District in California. He has been a classroom teacher for 24 years and holds an administrative and CTE credential. Rich has coached Vex Robotics competitively for eight years. He is currently a mentor coach for new schools starting Vex through REC foundation.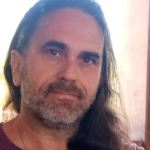 Retired teacher who continues to stay involved with education. Robert brings creativity, social justice, technology integration, and the sometimes lost value of human presence into his work.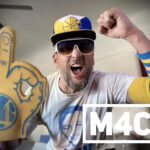 Robert MacCarthy
Instructor
Mr Mac has been working with middle school students within math and science contexts for 25 years. He loves getting positive energy and fresh ideas from young minds while facilitating learning. He loves and lives in Oakland with his partner Mel and two kids, Joaquin and Evalyse.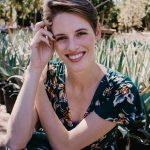 Sara Boucher
Lead Instructor
Sara Boucher is a Lead Instructor for Woven Learning, born and raised in Las Vegas, NV. She was previously the Assistant Director for Woven Learning and is currently a K-5 STEM teacher in Clark County School District. Besides teaching for over 10 years, Sara organized the very first Edcamp Vegas, provided professional development training throughout the country, and is a Leadership Las Vegas Graduate Class of 2020. Sara graduated from the University of Nevada Las Vegas with a bachelor's degree in Elementary Education in 2011, earned a master's degree in Educational Technology in 2014 from Touro University, and received her master's in Curriculum and Instruction from Western Governors University in 2021.
Woven Learning is an Equal Opportunity Employer
Woven Learning and Technology 501c3 does not discriminate against any person on the basis of race, ethnicity, national origin, color, gender/sex, age, religion, marital status, pregnancy, disability, sexual orientation, gender identity, or genetic information in its educational programs, activities, or employment. For inquiries regarding nondiscrimination policies, contact the Executive Director at (805)863-2381, Woven Learning and Technology 501c3, 14651 Raintree Ln. Tustin CA 92780.
More information about the responsibilities of Equal Opportunity Employers here »